Message from the Principal
As the very proud Principal of this prestigious institution with a well respected history of providing exceptional educational outcomes, I warmly welcome you to the website of HITEC School & College for Girls.
Here at HITEC SCFG we aim to provide a supportive and conducive environment where talented and exuberant young girls are encouraged to explore their latent potentialities. Students are challenged and engaged through various learning opportunities that inspire them to develop creativity, confidence and resilience to become independent and self assured lifelong learners. Our students graduate with the skills mindsets and qualities that will best equip them for success in the future world and empower them to face the challenges provided by this fast paced competitive world.
---
In HITEC School and College for Girls there are classes from VI-XII. School and College for Girls has 23 classrooms to accommodate 20-30 students in each classroom. The College is equipped with modern state-of-the-art Science Laboratories, Art room, Library, Sickbay and independent Auditorium. In HITEC School and College for Girls intellectual, moral, social and physical development and grooming of students is affected under the direct supervision of qualified and experienced faculty members.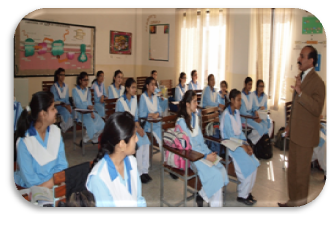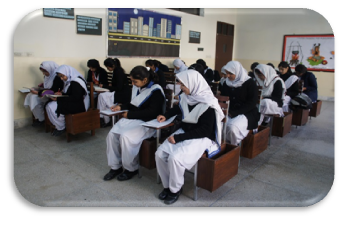 Tomorrow's illiterate will not be the man who can't read; he will be the man who would not have learned how learn.