Welcome to HITEC
From Administrator's Desk
Dear Parent,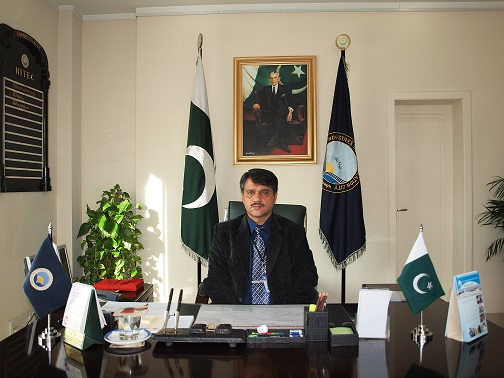 I am grateful that you are considering HITEC as one of the choices for your ward. I would like to introduce HITEC to you.
HITEC has been designed to cater to the educational needs of 21st century students. It's a dream come true. The sapling planted in 2006 is now growing into a tree which promises a glorious future. HITEC is a child centered academic institution where all efforts are made to keep the child as the focal point. It aims to provide a balanced blend of initiative, liberty and guidance to a student to allow him to realize his full potential.
HITEC aims at providing quality education, comparable to the best in the country, at affordable cost to the parents. It does not restrict itself to academics alone; but also undertakes to nurture and groom a student's personality. This institution provides a dedicated, well qualified and experienced faculty, well stocked libraries and science and computer laboratories. On the other hand it has international standard swimming pool, gymnasium and facilities for a vast variety of indoors and outdoors games. HITEC also offers excellent boarding facilities both for the boys and girls. In addition a vast array of co-curricular activities, opportunities to learn new skills and to develop novel ideas is an essential part of the academic life at HITEC.
At HITEC a student is not socially restricted to his / her immediate surroundings. HITEC has students on it roll, hailing from far flung areas of Balochistan and FATA. The social and cultural scene at HITEC is diverse yet providing an excellent opportunity for buy research paper, developing national cohesion and unity among its students. HITEC offers its students the best available facilities and an open forward looking mind-set to enable the young to realize their potentials and to grow into self-respecting, self confident patriotic Pakistanis.
Administrator HITEC
Brigadier (Retd)
(Naeem Akbar)